When you control the media schedule,
you control the media budget!
​
SalesPoint Schedule takes your media proposals to the next level with detailed media calendars, media mix, and investment, all in one easy-to-present presentation for your advertisers.
• Sell media mix schedules, not just ads 
• Media mix includes Digital, ROP, Mail and more 
• Easy to present, easy to understand 
• Show CPM, quantities and investment 
• Show multiple buys on monthly calendars 
• PDF output to share with clients and prospects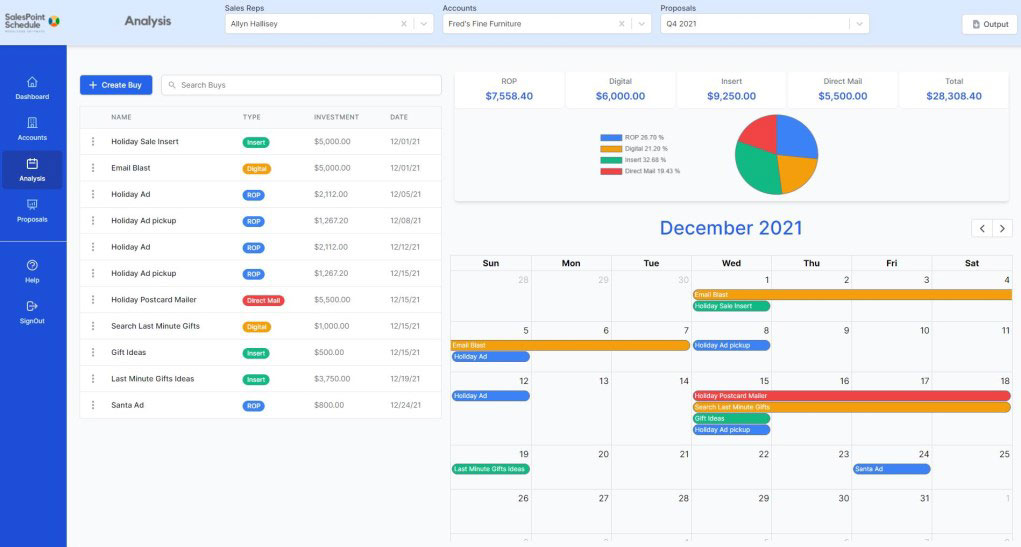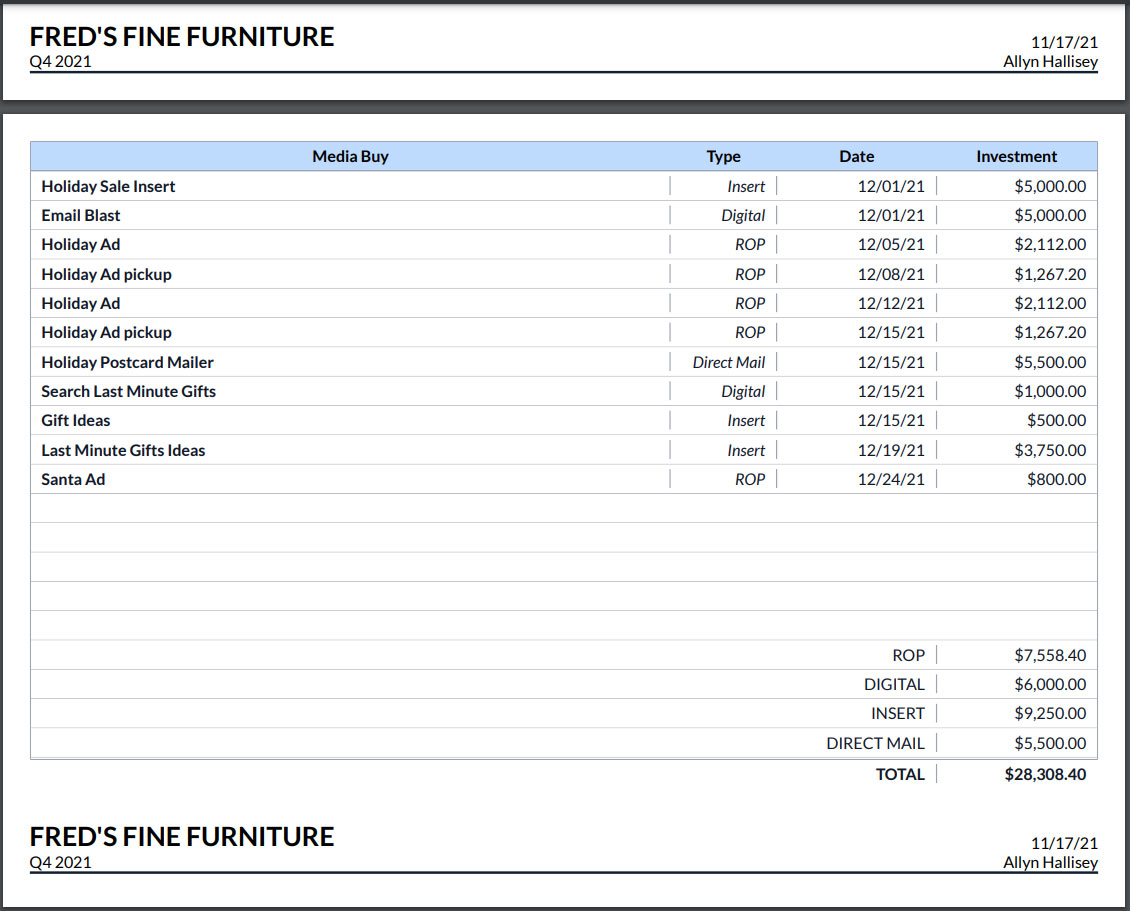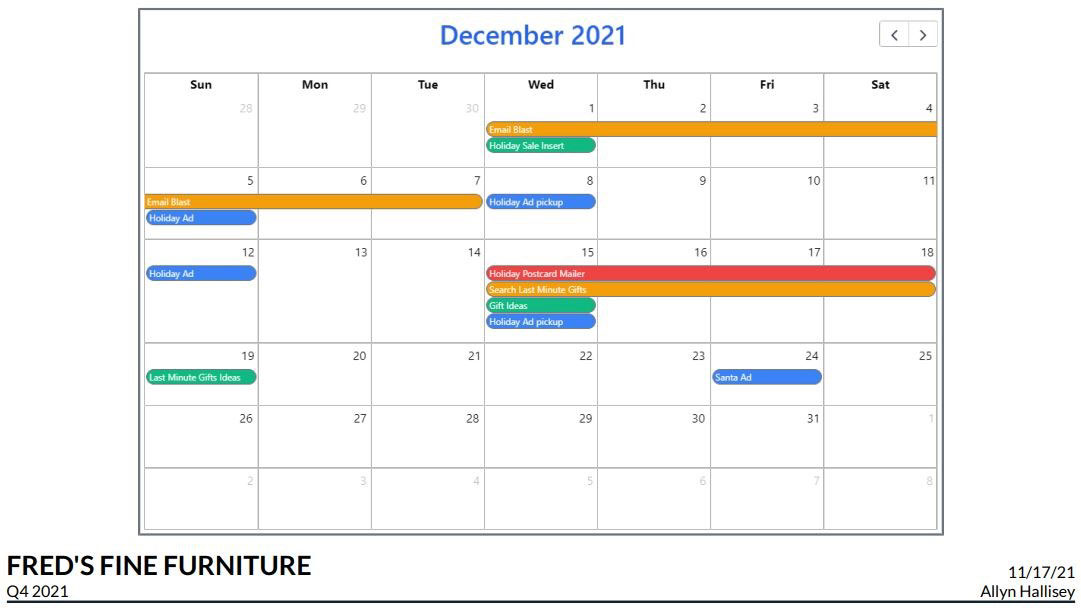 See it in action. Watch our video demo.
For more information and to get started with our SalesPoint Schedule, contact us today!